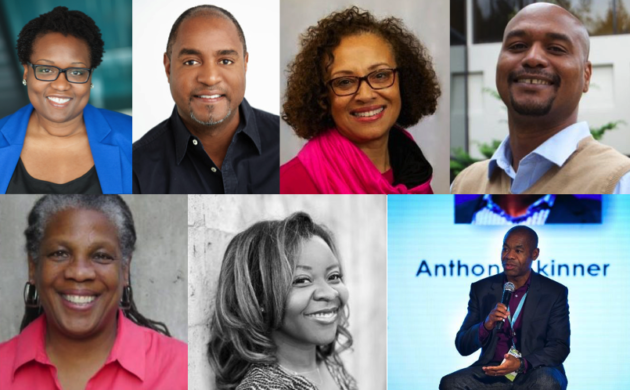 News
On MLK Day, here's what 7 black tech leaders say about diversity and the state of the industry
It's Martin Luther King Jr. Day and nearly the end of Barack Obama's presidency. America has made tremendous strides in improving racial equality, but clearly there's a long way to go in many different areas — including the technology field.
Tech leaders routinely tout the importance of increasing the number of underrepresented minorities in their sector, yet huge gaps persist in employment numbers. Fewer than 9 percent of American tech workers were African American and nearly 7 percent were Hispanic or Latino, according to a GeekWire analysis of U.S. Bureau of Labor Statistics data from 2015. The numbers are worse for people of color in executive level positions.
So we asked seven black tech leaders in the greater Seattle area to share their thoughts on racial diversity in the industry, and we received wonderfully thoughtful, varied responses. They're an inspiration, roadmap and a reality check for anyone concerned about this issue — and that should include everyone.
Many feel like discrimination and different standards persist for black tech professionals, while some believe the high demand for tech workers makes any bias meaningless. Most believe in the importance of mentors to landing jobs and moving up the ranks.
Others hope that the awareness of the disparity, and increased attention to actively engaging African American and Hispanic and Latino kids, will help improve the situation. Many point to a variety of resources available, dozens of which are outlined in the Washington Technology Industry Alliance's Tech Diversity Champions report.
But some still fear that a lack of investment in minority-led tech ventures will continue to hamstring progress.
Here's what they had to say.