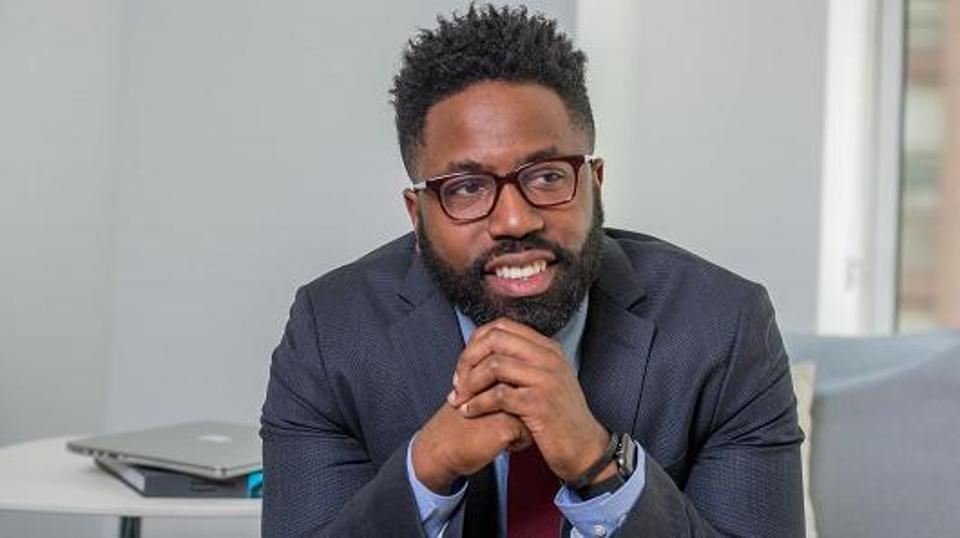 News
How A Lifelong Marketer Leveraged His Experience In Corporate Innovation To Launch A Tech Company
Rodney Williams has had a knack for marketing his whole life. But his multiple business degrees and real-world experience are what propelled him to create industry-disrupting technology and grow his venture-backed business from Cincinnati, Ohio.
It started when he was just 6 years old. His mom owned a beauty shop in Baltimore, and he would hang around the store and lease out issues of his magazine collection to the kids who came in with their parents. He knew they'd be uninterested in the magazines his mom provided for her customers, and he found a way to earn a dollar every time a customer wanted to borrow one of his.
Williams has cultivated this keen insight into what consumers want and has carried it over to every aspect of his career. "[Marketing is] not creating a commercial or coming up with a cool campaign," he says. "Marketing, to me, is really taking a product or brand…and utilizing pretty much every consumer-facing moment to effectively deliver your solution," he said in our interview on corporate innovation.
Many years later, and after several successful business ventures throughout high school and college, Williams landed a job with Procter & Gamble (P&G) as brand manager for Pampers. He would eventually use the experience he gained there to found LISNR and invent an  advanced technology for sending data through sound.
If that sounds crazy, keep reading…